Nelson Piquet Brabham - BMW
1983 Formula 1 World Champion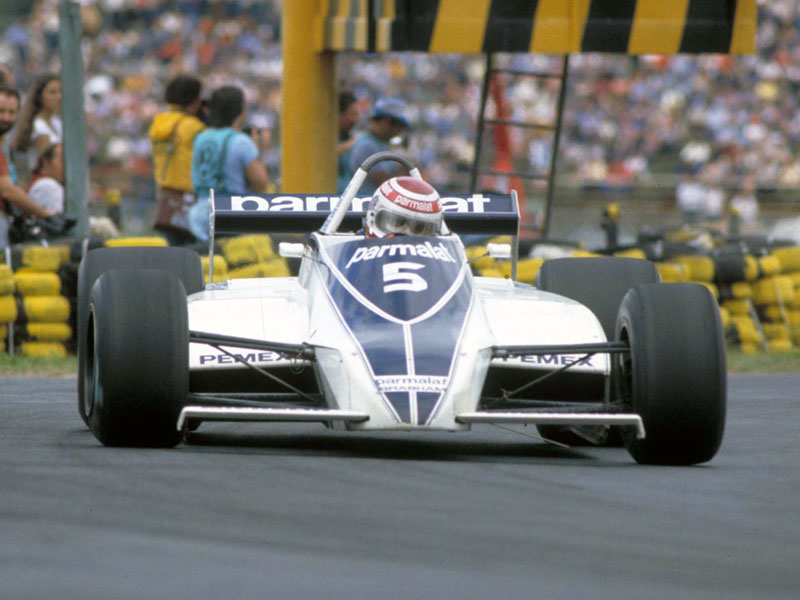 1983 F1 SEASON ON DVD

THE ENTIRE 1983 F1 FORMULA ONE GRAND PRIX SEASON ON DVD
OPTION 1 - 15 FULL RACES !!
OR
OPTION 2 - extended highlights all races



12o Grande Premio do Brasil March 13th 1983 Brazil Jacarepagua
Toyota Grand Prix of the United States March 27th 1983 USA Long Beach / USA West
Grand Prix de France April 17th 1983 France ASA Circuit Paul Ricard, Circuit du Castellet
3o Gran Premio di San Marino May 1st 1983 San Marino Autodromo Enzo e Dino Ferrari
41e Grand Prix Automobile de Monaco May 15th 1983 Monaco Circuit de Monaco
Grand Prix of Belgium May 22nd 1983 Belgium Circuit National de Francorchamps
United States Grand Prix June 5th 1983 USA Detroit
Grand Prix Labatt du Canada June 12th 1983 Canada Circuit Gilles Villeneuve
Marlboro British Grand Prix July 16th 1983 Great-Britain Silverstone Circuits Ltd.
Grosser Preis von Deutschland August 7th 1983 Germany Hockenheimring
Grosser Preis von Osterreich August 14th 1983 Austria Osterreichring
Grote Prijs van Nederland August 28th 1983 The Netherlands Circuit Park Zandvoort
Gran Premio d'Italia September 11th 1983 Italy Autodromo Nazionale di Monza
John Player Grand Prix of Europe September 25th 1983 Great-Britain Brands Hatch